Chiropractor
Ryan L. Williams D.C.
Dr. Ryan L. Williams has been freeing people from pain since 2005 in his clinic located at McGee's Crossroads, right off of I40. As a Chiropractor in Benson with experience, Dr. Williams is committed to promoting the health and well being of his patients.
Dr. Williams uses a "whole person approach" when taking care of his patients. By combining the very best hands-on-technique, state-of-the-art physical rehab procedures, and recommending the newest and best natural vitamins and mineral supplements on the market today, Dr. Williams is able to help you to accelerate and/or maintain your journey to good health.
Dr. Williams lives in the Cleveland Area with his wife, Jennifer, and his daughter Bentley. He enjoys spending time with his family as well as golf, grilling, and hiking. He also enjoys participating in community events.
Education:
Bachelors of Science
Doctorate of Chiropractic (Cleveland Chiropractic College - Kansas City, MO)
Post Graduate Courses in the following:
Extremity Adjusting
Physical Rehab
Treatment of CADS Injuries
Nutrition and Metabolism and More
Trained in FAKTR Soft Tissue Technique
Certified in Dry Needling Technique
Licensure:
North Carolina Board of Chiropractic Examiners
Memberships & Associations:
Greater Cleveland Chamber of Commerce Board Member
Cleveland Chiropractic Alumni Association
North Carolina Chiropractic Association
Other State and Local Groups
Licensed Massage Bodywork Therapist
Michelle Bowen L.M.B.T. #15871
Michelle Bowen is a licensed massage therapist who is dedicated to providing therapeutic bodywork that will relieve pain and promote healthy changes and relaxation.
Growing up in Apex, Michelle is a native of North Carolina and has resided in the Johnston County area. With a history of helping others, Michelle decided to learn more about massage to assist others on a professional level. That led her to The Healing Arts School in Raleigh where she graduated as a licensed massage therapist.
Each session is catered to the client's needs and addresses individual concerns with a warm compassionate approach. Modalities include Swedish, Deep Tissue, Sports massage, Reflexology, Trigger Point Therapy, Lymphatic and Reiki.
Michelle enjoys spending time with her children and friends, and enjoys the outdoors and traveling when not working. Schedule an appointment to experience a relaxation and therapeutic massage.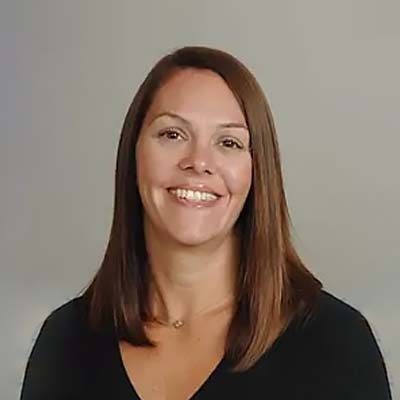 Licensed Massage Bodywork Therapist
Breeyn Morgart L.M.B.T. #17493
Breeyn has a background in Occupational Therapy where she desired to help disabled clients become fulfilled and satisfied through the use of purposeful activity. After having her first child, she put her career on hold to be a stay at home mom.
After staying home for 12 years and raising two boys, her passion to help people lead her to return to school and become a Licensed Massage and Bodywork Therapist. She graduated from American and European Massage School in Raleigh, NC, June of 2018. Her modalities include Swedish Massage, Deep Tissue Massage and Sports Massage. She plans on furthering her education to include Cupping Therapy, Pregnancy Massage and Myofascial Release.
Breeyn enjoys Crossfit and recently became a Level 1 Trainer. She has lived in the Cleveland area for 16 years and enjoys spending time with her family vacationing to Falls Lake and Carolina Beach.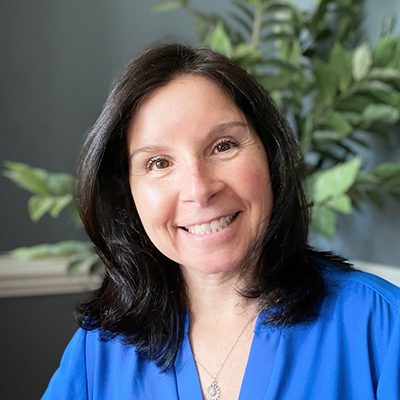 Counselor
Pam Kuras M.S.W., L.C.S.W.A.
Pam Kuras, MSW, LCSWA, owner of Johnston Integrative Counseling, is now seeing clients at Crossroads Wellness and Rehab! Pam provides therapy for adults who are experiencing stress related to midlife transitions, including grief, loss, caregiving, or illness. Integrative counseling is a holistic approach to mental health that combines the physical, emotional, and spiritual aspects of each individual client.
This customized approach honors the unique experience and goals of each client, while also respecting the special circumstances of your family and community.
Pam has worked in health care for nearly 30 years, with a focus on midlife and older adults, cancer patients, women's health, and hospice families. She earned a Master of Social Work degree from North Carolina State University, is a registered yoga teacher and experienced meditation teacher. She lives in Johnston County with her husband and two children and is a fan of all things chocolate.
Not sure if integrative counseling is right for you? Read more about Pam and her services at www.jococounseling.com or give her a call for a free 15-minute phone consultation: 919-912-5736.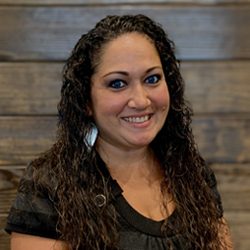 Office Manager/
Certified Chiropractic Assistant
Sandra Young
Sandra was raised in Western Massachusetts. She moved to North Carolina and graduated from South Johnston High in 2002. She obtained her Associate's Degree in Medical Office Administration in 2006. In her spare time, she enjoys spending time with her son Jayden, family, and friends. 
Sandra has been with Crossroads Wellness & Rehab since 2012. She's enjoyed the experiences of working in customer service, sales, and for large corporations in the past… but truly adores interacting and helping each patient seen at CWR!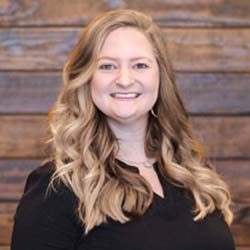 Certified Chiropractic Assistant Level II - X Ray
Melanie Vogel
Melanie was raised in the Shenandoah Valley in Virginia where she received her Associate degree in health sciences. She then moved here in 2021 and is now studying for her Bachelor's in business online. During her free time, she is at the beach fishing with her three dogs and her boyfriend, Michael. CERTIFIED CHIROPRACTIC ASSISTANT
RUBI CHAVEZ
Rubi has grown up in the Wake County area her whole life and graduated from East Wake High School in 2019. She's hoping to continue her education in nursing in the mere future as she has always loved and enjoyed helping others. She received her CCA certificate in 2021 and has been working as a Chiropractic Assistant since.
OFFICE HOURS
---
Monday
7:30am - 12:00pm
2:30pm - 6:00pm
---
Tuesday
2:30pm - 6:00pm
---
Wednesday
7:30am - 12:00pm
2:30pm - 6:00pm
---
Thursday
7:30am - 12:00pm
2:30pm - 6:00pm
---
Friday
7:30am - 11:00am
---
Saturday & Sunday
Closed
Crossroads Wellness and Rehab
58 Old Roberts Road #101
Benson, NC 27504
P: (919) 989-1888
F: (919) 989-1898